Redefining the way you do business digitally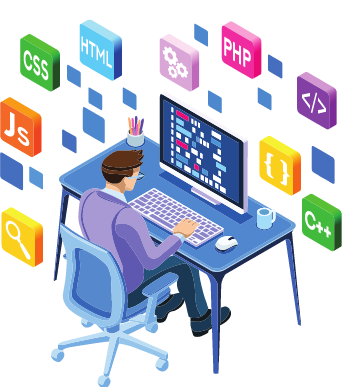 IT Transformation
Training and modernizing your technology deployments throughout your organization
Cloud Consulting and Implementation
Reducing costs and optimizing data-access and security to reduce lag time and increase ease of use for your customers
System Policy Design
Architecting the digital procedures and processes your teams use while aligning with global compliance standards.
Software Development
Designing, developing, testing and deploying web and app based software using human-centred & accessible design practices.
Process Automation
Optimizing internal and external workflows through robotic process automation resulting in increased accountability and business output.
Artificial Intelligence
Deploying learning algorithms throughout your business to manage risk and automate monitoring and data-entry.
Through a careful assessment of your organizational processes and goals, we create the procedure for transforming your digital operations. 
Using strategic change-management methodologies combined with implementation science we integrate digital technologies into all areas of your business. 
Our respectful training and implentation process results in fundamental changes to how your business operates delivering immense value to your customer and audiences.
Reach Innovation has a demonstrated history of successfully transforming organizations and optimizing revenue opportunities. 
Let's Reach Innovation Together.